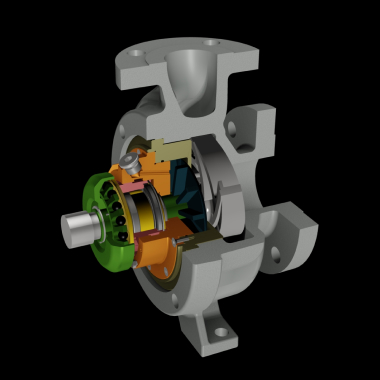 New generation of Dynamic Seal
Dyna-X is the technology combination general dynamic seal and mechanical seal. Dynamic seal unit with non-contact dry running & shutdown sealing device.
Dyna-X are designed to reduce stuffing box sealing problems normally found with packing or conventional mechanical seals. You can easily upgrade your mechanical seal to Dyna-X, only change pump back cover. Dyna-X can be easily fitted into most of centrifugal pumps in overhung type.
The Dyna-X are used for severe corrosive and abrasive sealing applications in the chemical, petro-chemical, pulp and paper, and other process industries. No sealing or flushing liquid required for majority of applications.